This page will be used for kids' activities, and to post letters and pictures kids have sent Dillie.

Kid's! Join my Knowledge Quest !! This is a monthly contest to win a $25 gift card and some sweet goodies. You just have to answer a few riddles and puzzles. See details here at www.erahvet.com.

Here's a coloring page of Dillie kids can print out.

Coloring pages of Dillie's Mule Friends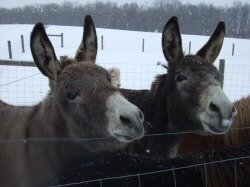 Picture two is from a Photo of two of Dillie's hooved friends.

---